5th May, 1953
I feel such an utter failure at everything...
Roberta Hewitt
I wrote and resigned from the N.S.A*. I have been feeling so very miserable for the last while with awful nerves or something just above my naval. At night I tell myself it is cancer & sometimes I wish it was.
I feel such an utter failure at everything and I am not happy lately with Johnny. He is sorry for me & makes vague gestures to help me when I am miserable, puts his hand on my head or kisses me. But no real gesture, no word of real concern.
He never makes love to me & I am sure this is my main trouble & he will not or cannot think this is important. He can know I am miserable beside him in bed & only put his arm over me which grows heavy in 5 minutes & he is asleep.
On nights that I am most miserable, he lies beside me but never a word – he goes dumb & I go crazy. He is good & as kind as he knows how, but I am so fed up with this town, I want away, I want to run from the dragging of our old people, from this town that won't give J a good job.
From the badly needing paint of bedrooms, bathroom and ugly kitchen – from poverty of scraping – of old clothes – I hate everything lately – I hope to God this passes for I could not live with this utter despair, I can tell no one – I tell J but he says nothing & can not help me one bit.
It is awful. I am getting old – no looks any more – and I suppose I am not attractive to J anymore and men always show it. He never gives me a hug or kiss that is any warmer than you would give a sister – I would much rather he would not touch me at all – I always hope he will be really loving.
I am always disappointed so I try to protect myself by not allowing myself to feel any more than friendly, and I have forgotten how to be merry – we never laugh really, we never have any ordinary fun, we can only have intelligent conversation about dead poets – dead Ulster Poets – at times I wish their mouldy old books of miserable verse had perished ere they were published, they have lasted too long for me.
* Nursery School Association
image gallery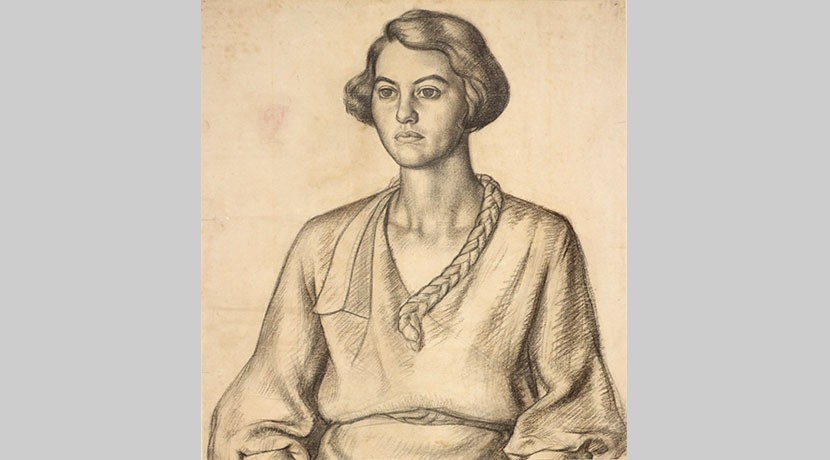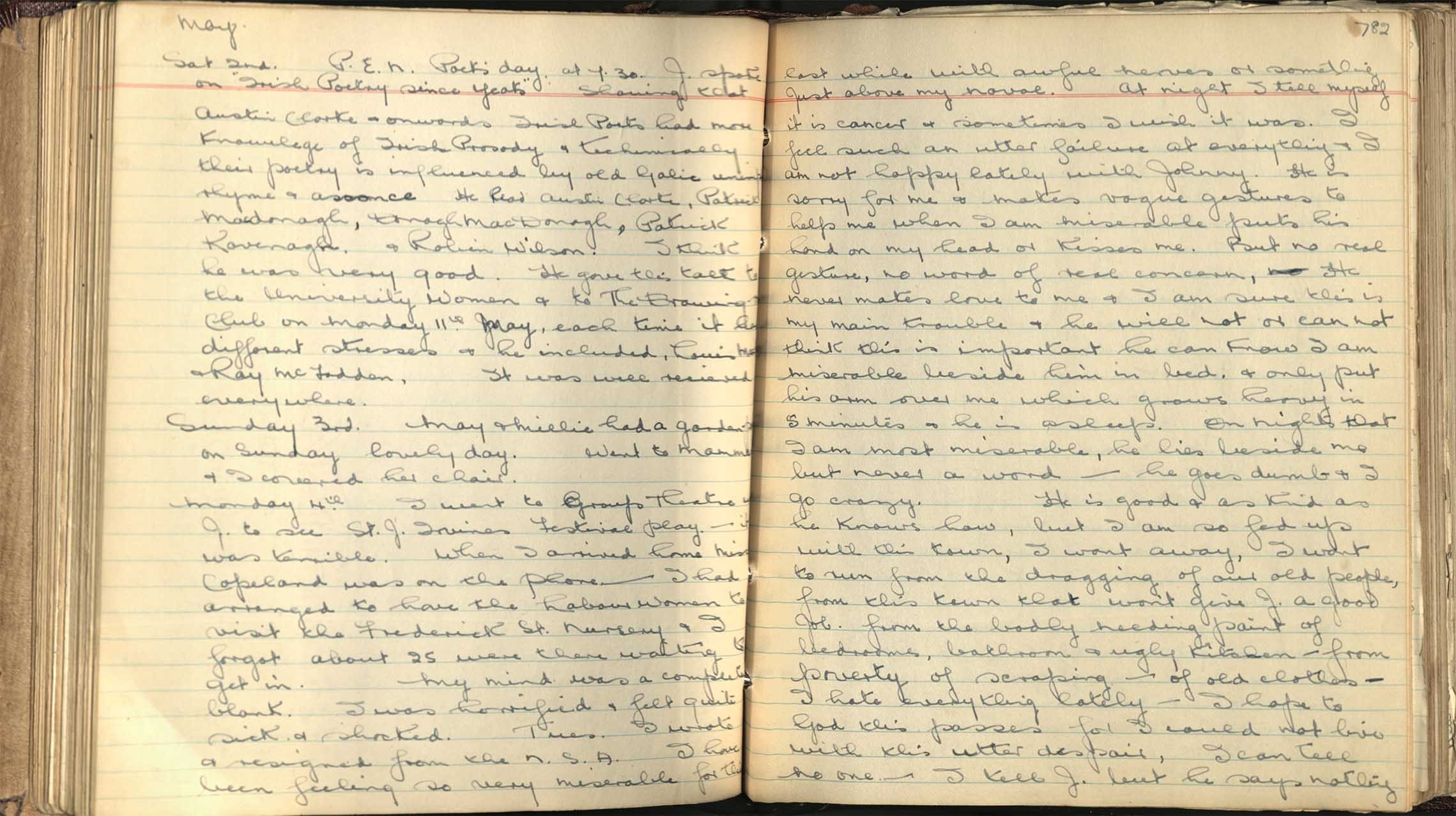 Audio