Following a successful exhibition run at the Ulster Museum in 2021, the Collecting the Past/Making the Future exhibition has been transformed and launched as a full immersive experience of the physical show.
Visited by over 30,000 people while on display in Belfast, including interactives that inspired visitors to reflect on the future, the exhibition draws objects from key collections at National Museums NI, and from partners across the island, to offer a view of the events up to and around partition and the formation of Northern Ireland.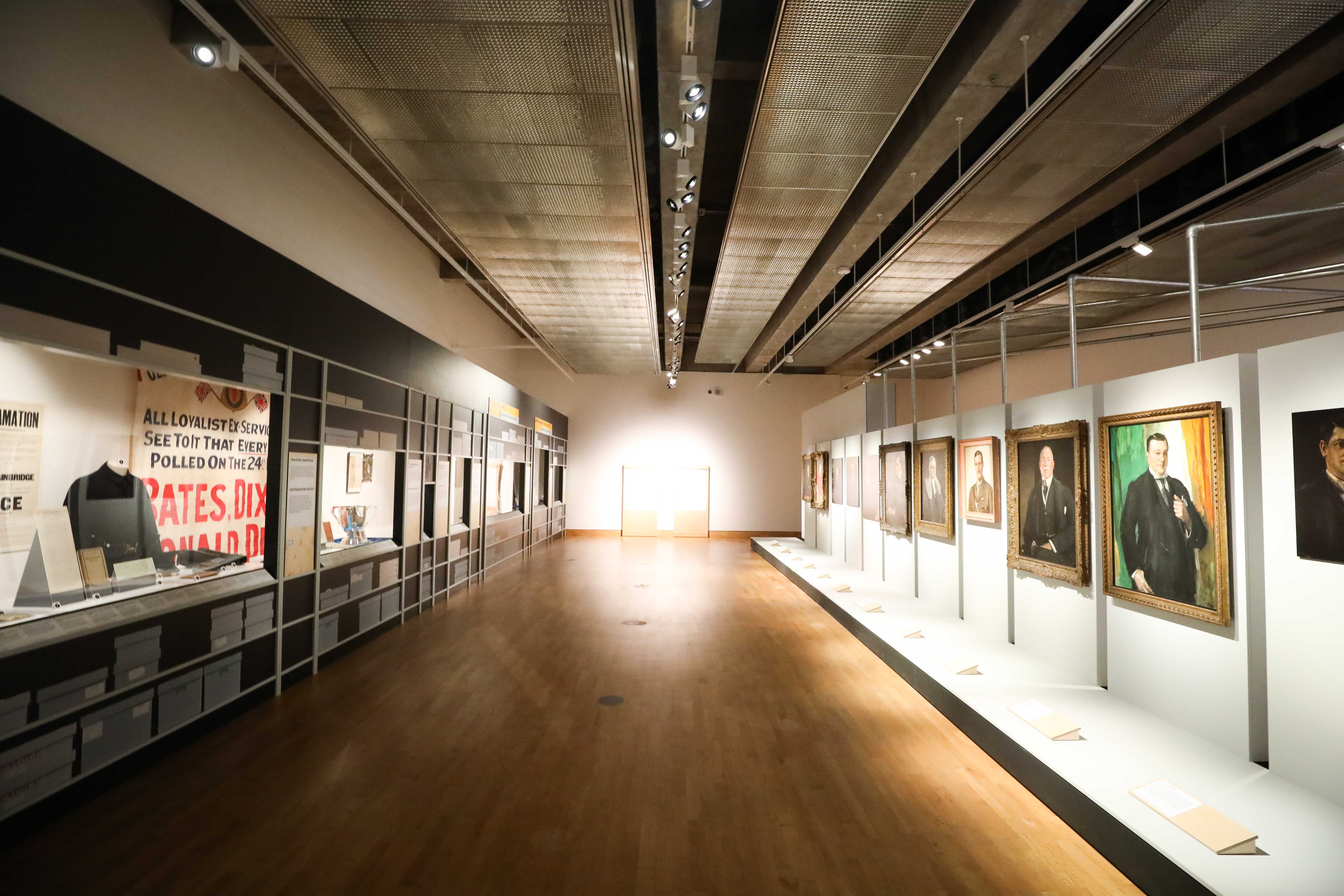 It explores events over the past 100 years and shows how they are relevant to us today and how the legacy of partition has had an impact on our lives.

Over 200 objects are on display within the exhibition which includes a series of portraits by Sir John Lavery including one of John Redmond, on loan from the Hugh Lane Gallery, Dublin and a portrait of James Craig, the first Prime Minister of Northern Ireland.
The new digital version of the exhibition has replicated all of the content on show in the physical installation and will extend its reach for new and international audiences.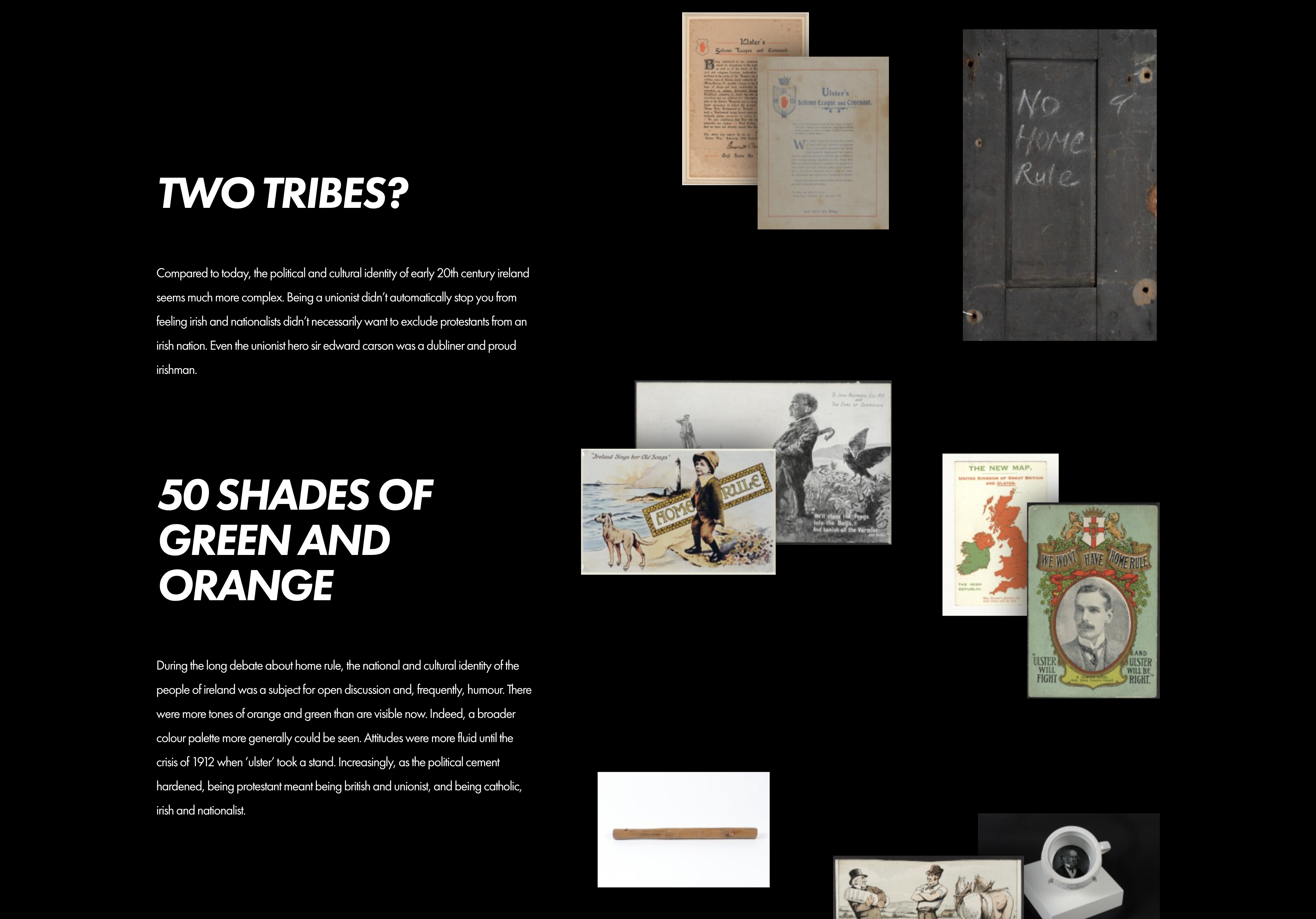 The online exhibition also has an education section designed as a resource to support the Key Stage 3 History Curriculum in Northern Ireland. The exhibition deals directly with the causes and consequences of partition and how it has impacted our lives today, one of the subject's statutory requirements.