The Making the Future and Creative Centenaries projects have developed a range of creative and educational resources dealing with events linked to Partition and the formation of Northern Ireland. We've profiled them for you below:
GRAPHIC NOVELS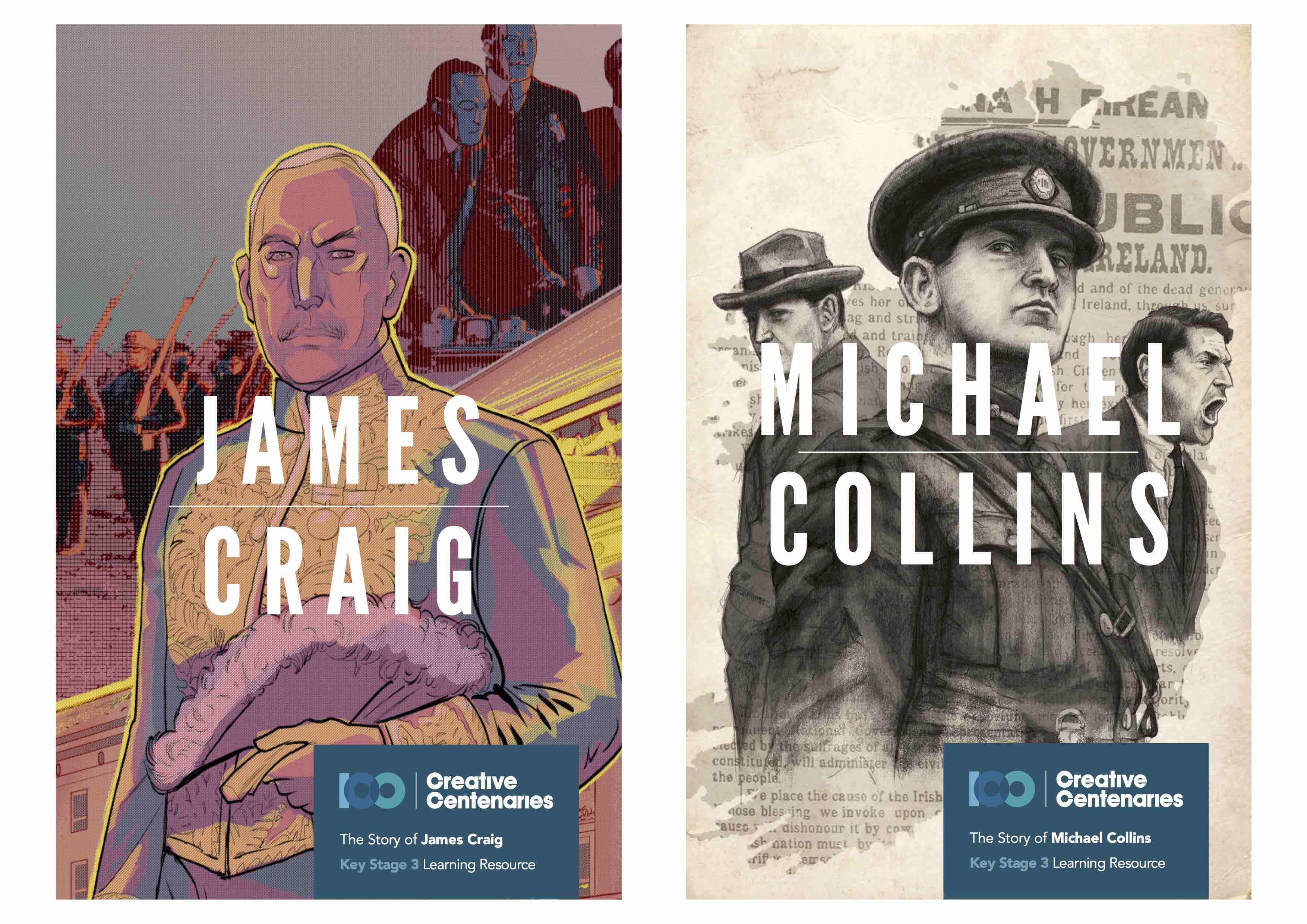 You can find a suite of graphic novels featuring real people who were involved or associated with events around Partition, including Michael Collins, James Craig, Countess Constance Markievicz, Alice Milligan and Kathleen Lynn.
CLICK HERE to view and download them all for free.
iBOOK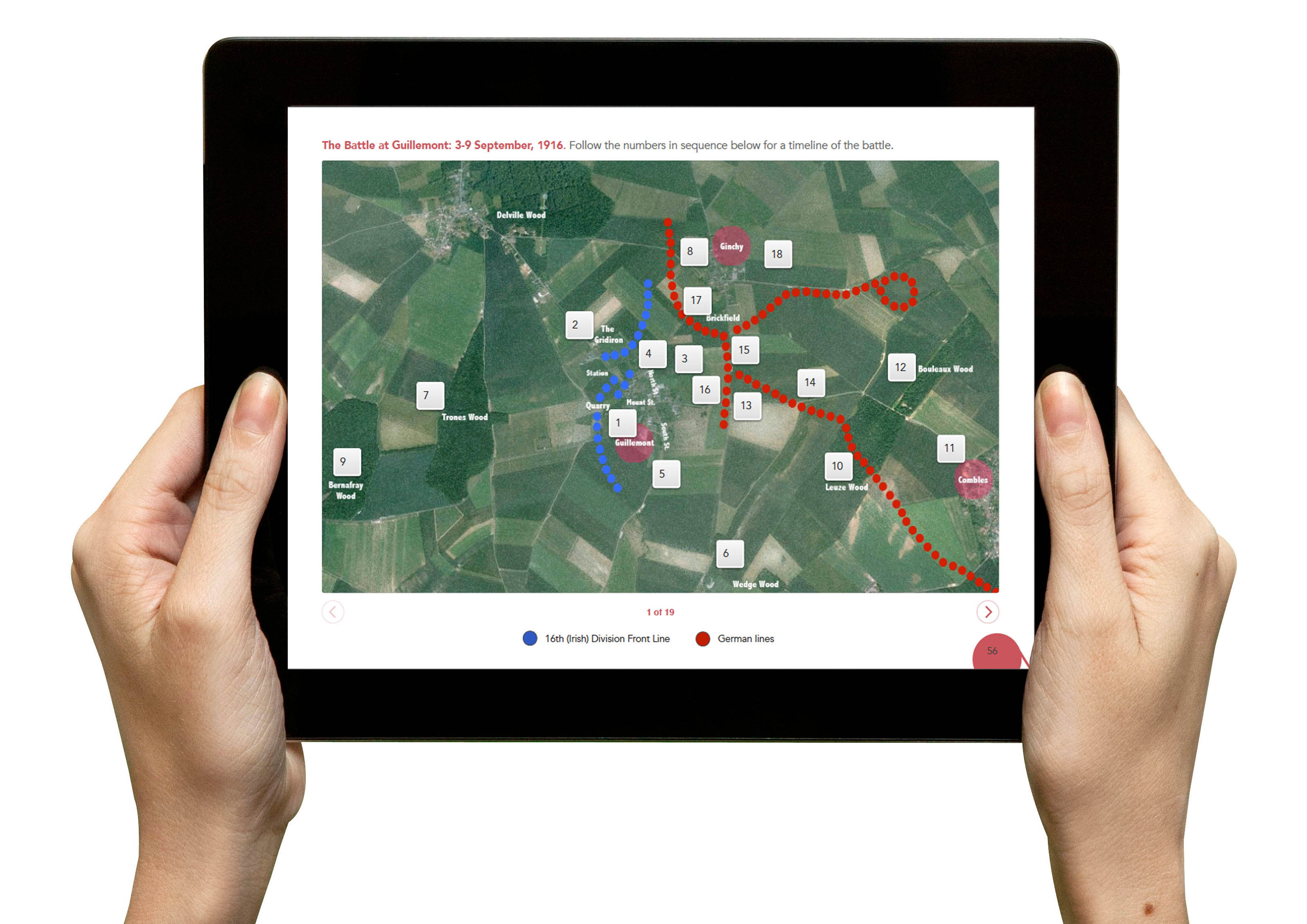 A free to download resource covering the 1916-1923 period, our iBook explores the 1912-1923 period with interactive images, video content, quizzes and suggested classroom tasks.
Featuring rich digital and archival content, the interactive resource examines the impact of the events from 100 years ago and their ongoing legacy today.

CLICK HERE to download it for free.
DECADE OF ANNIVERSARIES SCHOOLS RESOURCE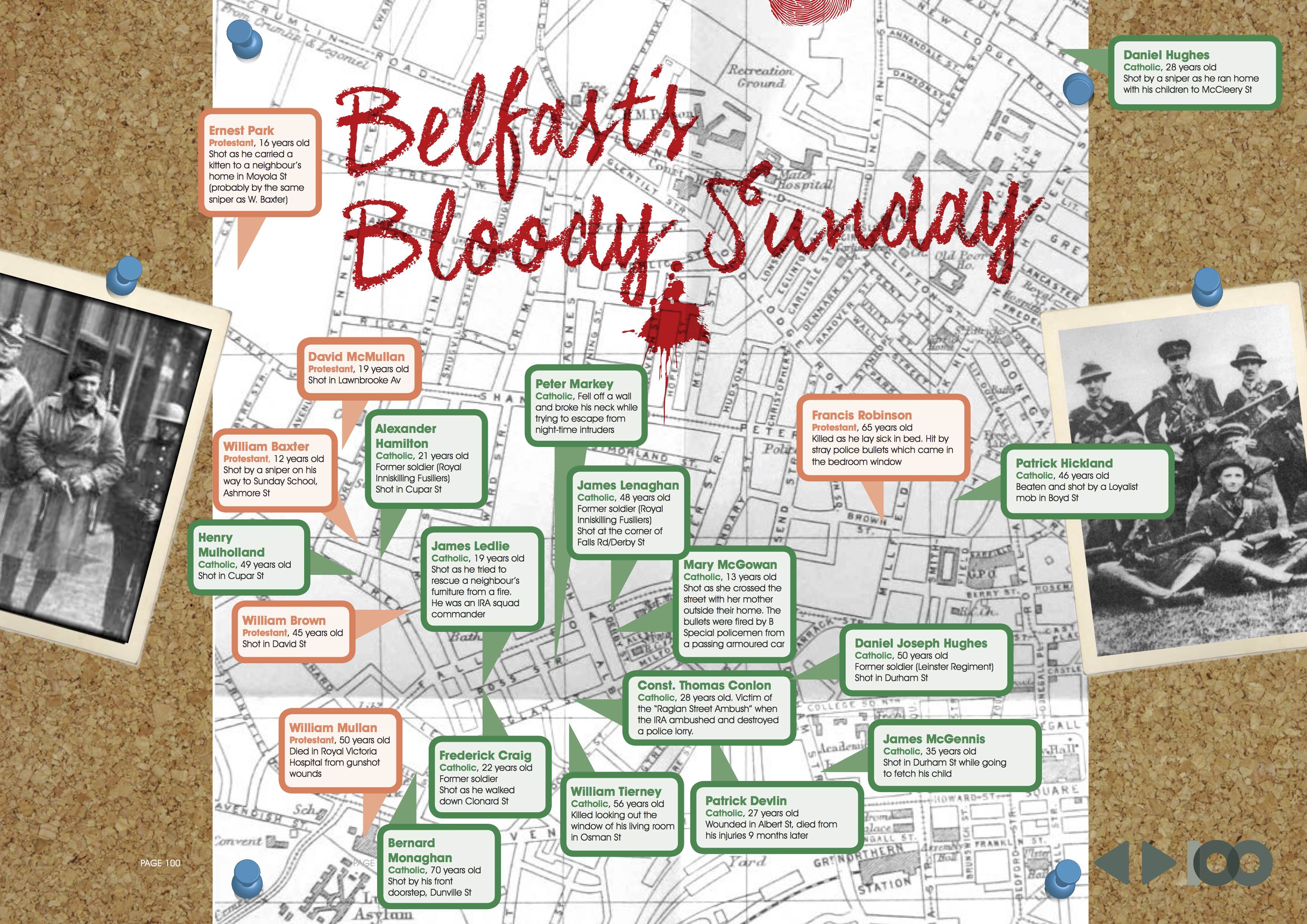 Delivered in partnership with Ulster University, this interactive resource for Key Stage 3 has sections exploring post-war Troubles, with a case study focus on West Belfast.
Sections explore, 'The Ulster Crisis', 'World War One', 'Post-War Troubles', 'Mythbusters' and 'Commemoration'. A teachers guide also includes background information on how the project developed as well as tips and guidance on carrying out research within the classroom.

CLICK HERE to download it for free.
ANIMATIONS
The Creative Centenaries project has developed a number of innovative 2.5D parallax style animations on events from throughout the Decade of Centenaries, including this film on the events surrounding Partition.
The resource brings archive imagery to life in retelling some of the key factors that contributed to partition and the formation of Northern Ireland.