Since July 2019 women from Cavan Women's Network and Ballybeen Women's Centre have been engaged in a cross border, cross community programme to explore women's history and heritage in each other's respective area; in this case it was East Belfast and the town of Virginia in County Cavan.
The vision from the outset was for the participants to explore women's stories through a series of talks, tours and visits before attempting an artistic response to what they had learned about each other's respective area. We decided to call this programme 'Your Place and Mine'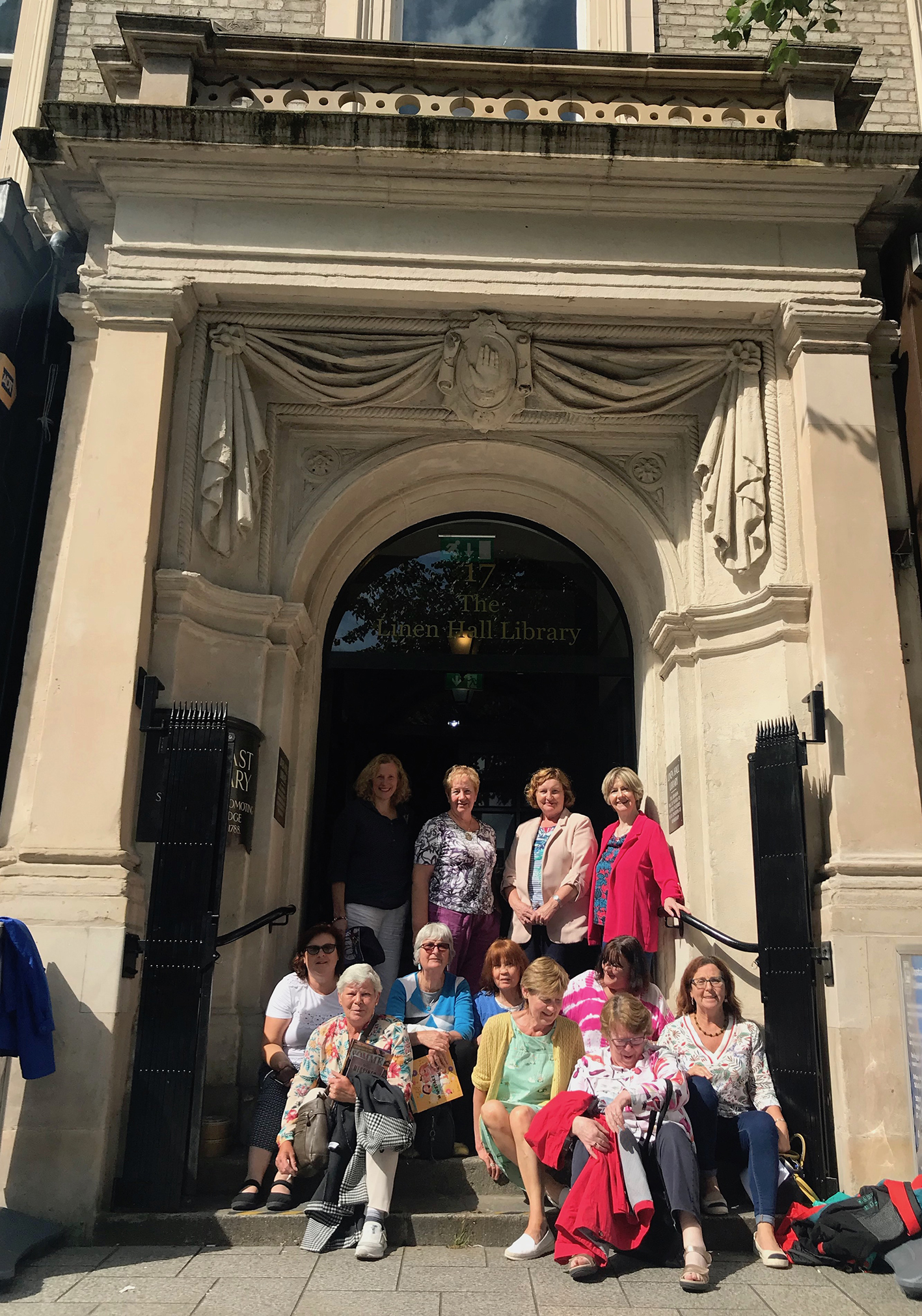 Both groups came together for an initial gathering at the Linen Hall Library in Belfast where they had an opportunity to formally meet one another. Participants were encouraged to bring along an object that could be used to say something about themselves, their background and where they come from. This acted as a good ice-breaker for both groups but also got the programme underway in a manner that was respectful and tolerant, thus setting the tone going forward.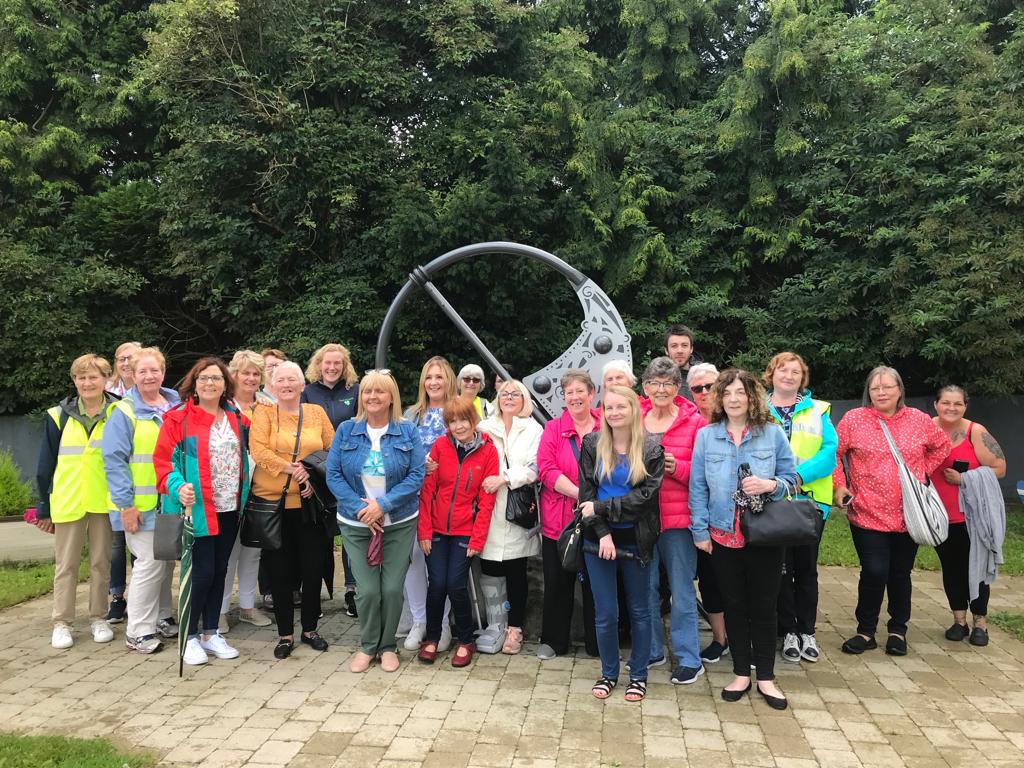 The Cavan women were wonderful hosts for the visit of Ballybeen Women's Centre who were initially welcomed by a selection of homemade breads at Sandra Coote's (www.craftsofireland.ie) farmhouse before hearing an excellent overview from Sandra of women's lives in rural Cavan. From there the group travelled to the Virginia Show Centre where Sheila Courtney began a fascinating walking tour of Virginia town. Sandra's tour and Sheila's workshop provided an excellent overview of the area's history and gave the Ballybeen women an abundance of inspiration for their artistic response.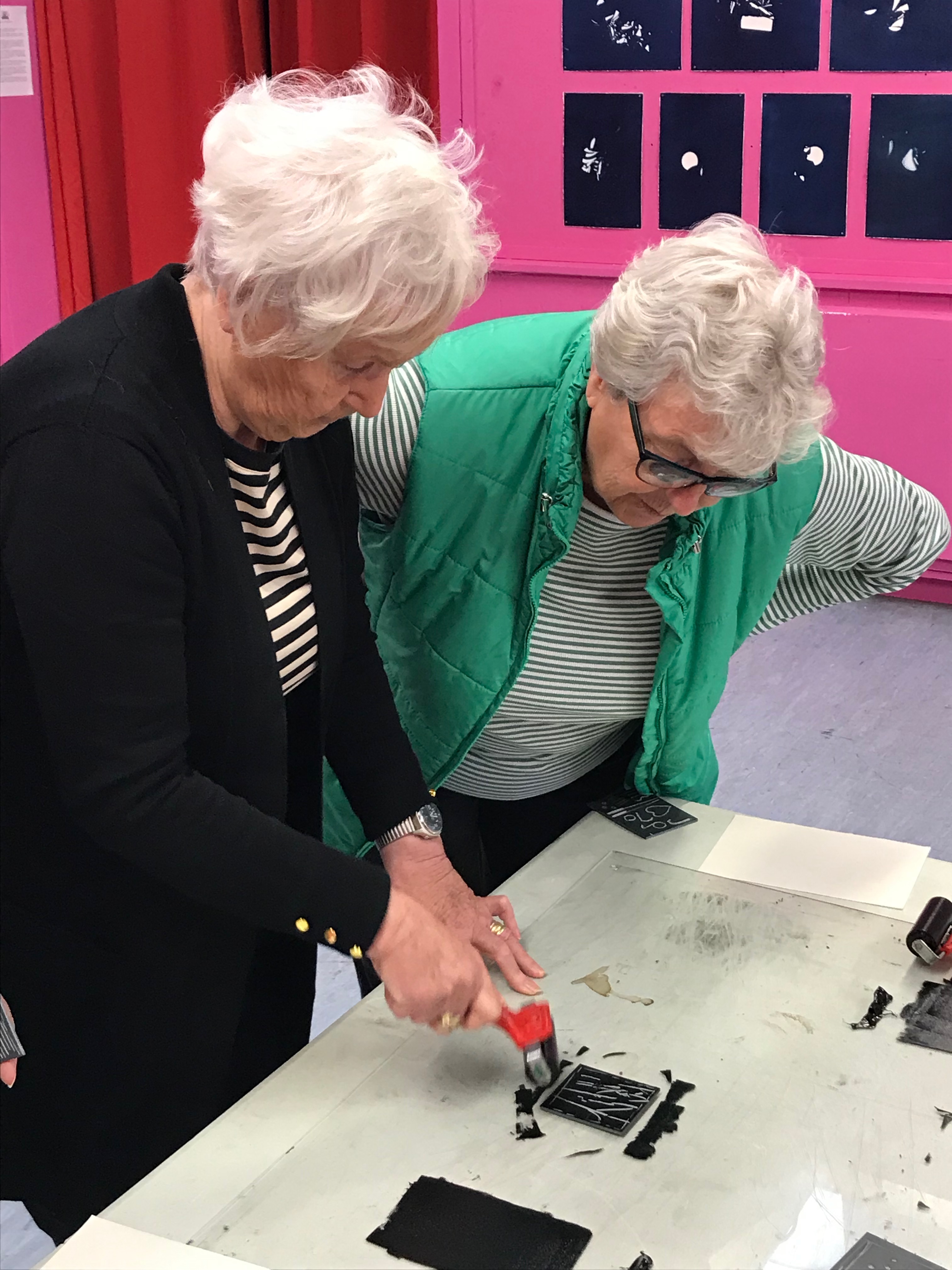 For the return leg of the trip, Cavan Women's Network experienced the history and heritage of East Belfast through a variety of activities. At PRONI they enjoyed a presentation by Peter McCabe on the role of women in East Belfast's industry. Peter then led the groups on a women's history tour of Dundonald Cemetery before Philip Orr spoke to the groups at the East Side Visitor Centre about the historical and cultural prominence of 'the East'. This day-long visit left the Cavan women sufficiently inspired for their artistic response and ideas were swiftly gathered during the two-and-a-half hour journey home across the border.
Both groups then spent some time working separately with a facilitator on artistic responses which would reflect their own experiences of their visit. For Cavan Women's Network this meant several sessions with Sandra Coote where they decided to create a 'hanging mural' inspired by the mural landscape of East Belfast coupled with the declining industrial heritage of the area.
Ballybeen Women's Centre spent two sessions with local artist Jonathan Brennan (The Vault Studios, Belfast) to create a series of lino prints that were to be printed on to a hanging linen feature inspired the importance of linen production in Cavan. The finished pieces were kept under wraps from one-another until the recent Women In The Archives Showcase Event at the Linen Hall Library when the groups revealed each art work in turn.