Three groups from Rathfriland in County Down; The Drumgath Ladies, Rathfriland & District Regeneration Co and the Rathfriland History Society, explored various aspects of women's history during a three month engagement programme. During this time, the groups attended a series of creative workshops, an archival roadshow at local community hub Chandler's House, and also got the opportunity to go behind the scenes on a tour of the Public Record Office Northern Ireland (PRONI).
The creative outputs included a handmade quilt, a short documentary and a play which all tell a story of local women's past and living history in Rathfriland.
QUILT
The Drumgath Ladies group received some expert guidance by artist Deborah Hyland to produce a quilt charting women's past and living history in Rathfriland. The quilt will be showcased in their local Parish Centre.
Quilt-makers: Mary Brannigan, Barbara Dickson, Barbara Knapton, Geraldine Magill, Sinead Rooney, Sally Rooney, Vera Rooney, Siobhan Sheppard, Christine Hynes, Ursula Sloan, Caroline McDonell, Mary McDonald.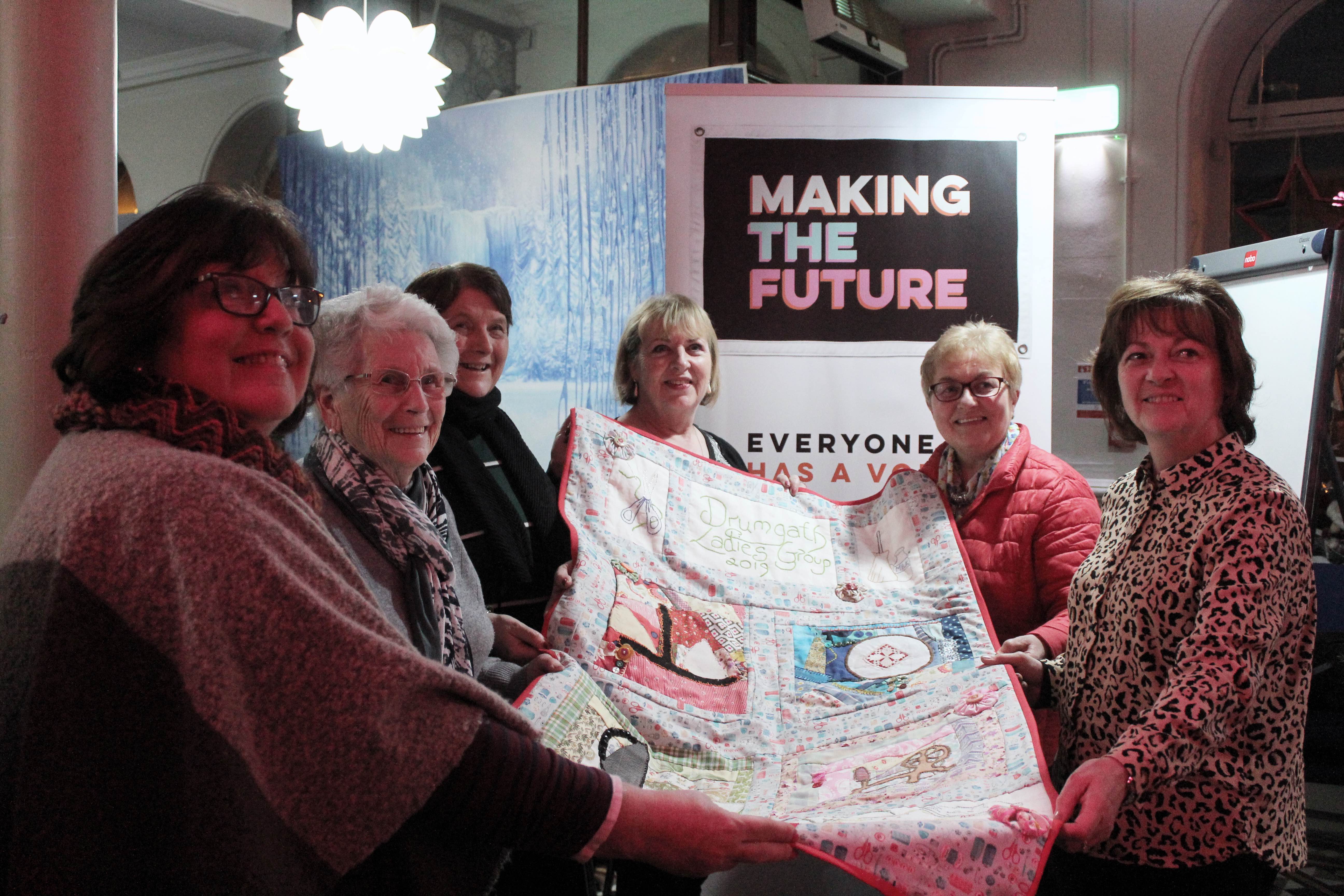 FILM
Coordinated by The Women in the Archives team from PRONI and Nerve Centre, the Rathfriland & District Regeneration Co and the Rathfriland History Society came together to learn how to work with archival images, write a documentary film script, record voice-over narrations and learn filming techniques.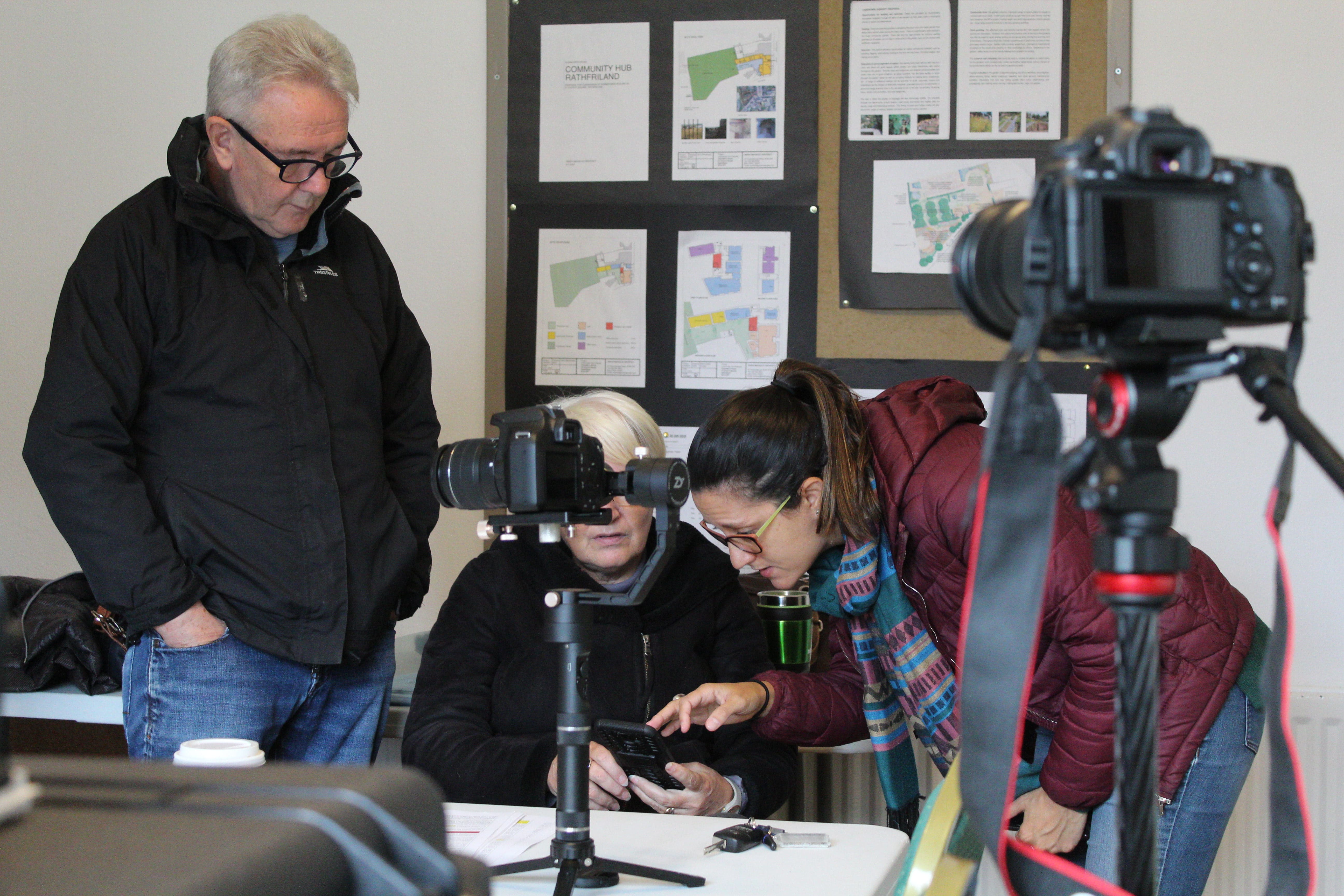 The resulting short documentary 'From the Mournes to the Rockies: A Fantastic Journey', is about a local emigrant Catherine O'Hare Schubert who left Rathfriland at the age of 16 in 1851 to try her luck in the New World. After living in the United States for a number of years, she joined her husband Augustus and a group of 150 men in the famous 1862 overland journey to the mines of the Cariboo, British Columbia. Catherine, the only woman to embark on this journey, was also pregnant and looked after her three children as they trekked across the Rocky Mountains.
'From the Mournes to the Rockies' is a 26-minute film celebrating Catherine's life, the dangerous overland journey and her tireless campaign for education for the young. The film will soon be available online however, if you would like to host a screening get in touch with laura.aguiar@communities-ni.gov.uk
Filmmakers: Margot Groves, Catherine Cummings, Shelagh Henry, George James, Dorothy James, Andy Peters, Noreen Smith, Donna Weir.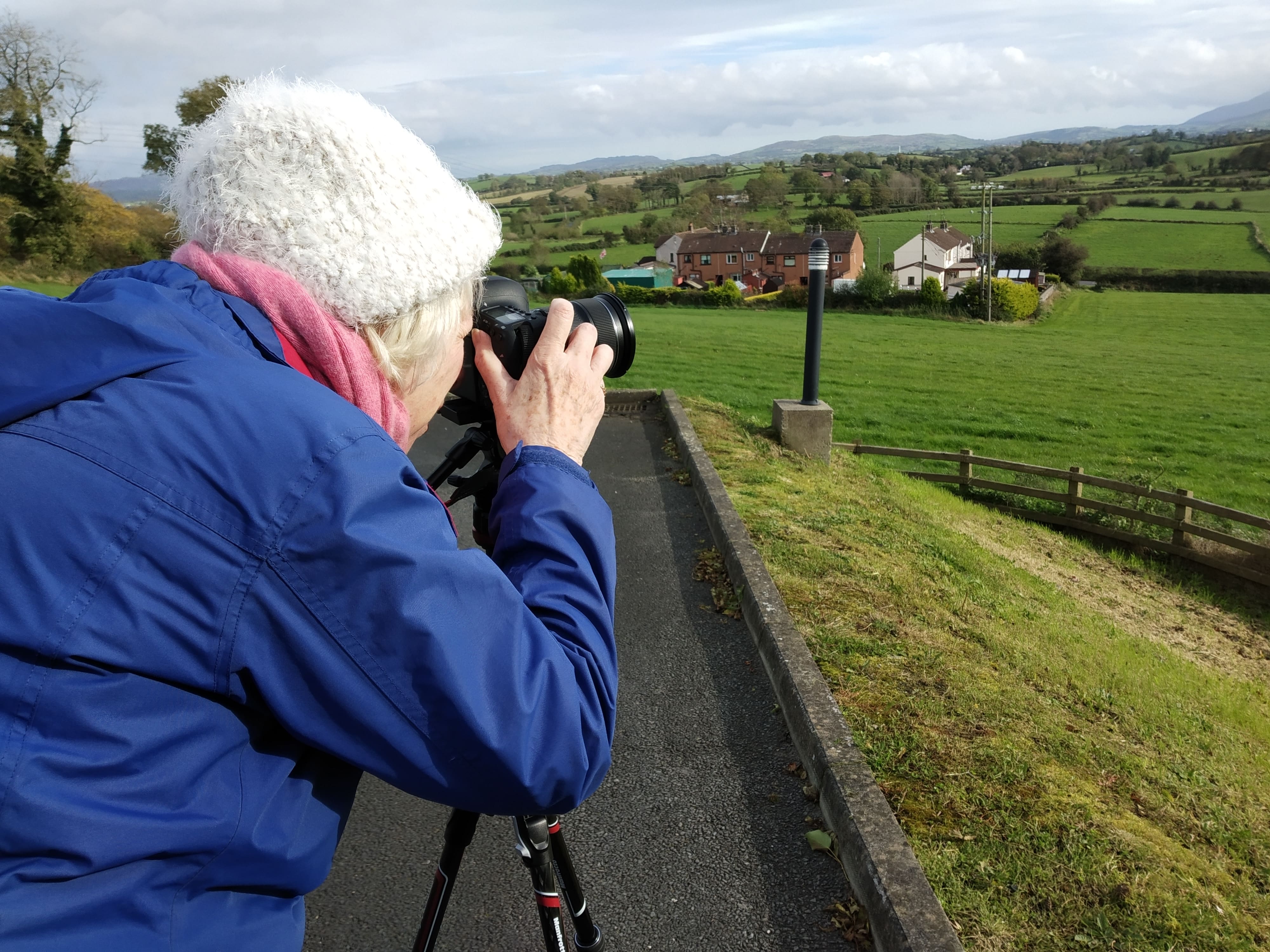 PLAY

Catherine's remarkable story was also brought to life by local actors John, Sinead and Caleb and the musicians of 'Whiskey Before Breakfast' who created the moving theatre performance 'Little Hills' with live music accompanying it. Following two successful performances in December, the group plans to continue performing the play in 2020.
Actors: John Shannon, Sinead McAleavey, and Caleb Shannon. Musicians: Raymond, John Dougan, Stuart Ferris, Keely Ferris